We gratefully acknowledge the financial support of the Province of British Columbia through the Ministry of Healthy Living and Sport, and the assistance of the British Columbia Museums Association.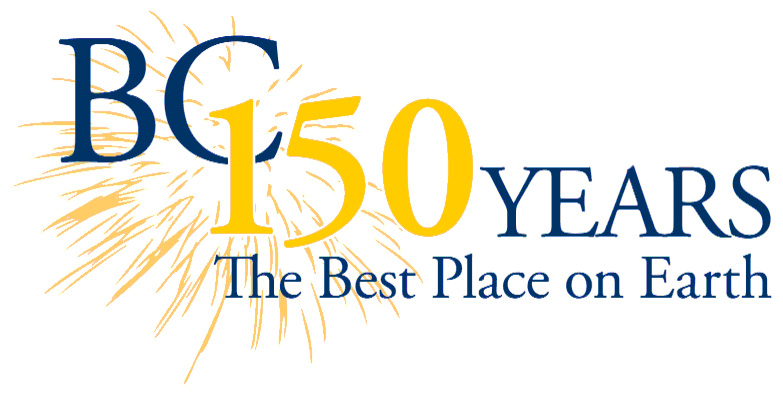 ________________________________

Brenda Baptiste: Fostering Healthy Communities through Innovation

Brenda, 2007
by Andrea Naomi Walsh, Ph.D.
Brenda Baptiste (nee Gabriel) was born on April 15, 1961, in Penticton, British Columbia, to Leona (Gabriel) Stelkia and George Abraham. She grew up in a family of three brothers and one sister, and attended grade school and high schools in Penticton and Osoyoos. In 1978 she moved to Escondido, California, to live with her aunt, Modesta Betterton, where she finished her high school education. Returning to British Columbia in 1980, Brenda continued her education, began her career in nursing, and raised her own family of seven children (Kyle, Francis, Jeddy, Myrah, Kristi, Terry and Jason). She is now a grandmother to nine children.
Through her personal life and professional engagement, Brenda places chief emphasis on her relationships with people. As a mother, grandmother, sister, aunt, business consultant, nurse, and health worker, she approaches all her work as opportunities for learning and, importantly, for sharing her knowledge with others. She is inspired and mentored by people from both within and outside of the aboriginal community.
As a member of the Osoyoos Indian Band, Brenda graduated as a Registered Nurse specializing in Aboriginal health with a focus on community development from Okanagan University College in 1994. From 1994 to 2000, she worked with the Osoyoos Indian Band in the area of community health. During her tenure with the Osoyoos Indian Band, she developed and implemented community-based health programs, including the establishment of the Nk'Mip Home & Community Care service which focuses on adult in-home care clients dealing with acute and chronic illness. She was instrumental in establishing the Osoyoos Indian Band's first Community Health Nursing program, Headstart program, AIDS/HIV and Perinatal Care program. She fostered a collaborative working relationship with off-reserve health services in acute care, public health, mental health and addiction services. Brenda also played a leading role in the planning and development of the Nk'Mip Resource Centre – a facility that houses a multi-disciplinary health and social services department that continues to meet the needs of the Osoyoos Indian Band community.
As former president of the Community Health Associates of British Columbia (1997 – 2001), Brenda has worked to build the capacity of First Nations health workers and to improve service delivery on a provincial basis. A selection of the boards and committees she has served on and represented include the Provincial Aboriginal Health Services Strategy Committee (1999 – 2001), the B.C. Aboriginal Health Institute (1999 – 2001), the First Nations Health Information System Steering Committee (Regional and National member), the Oliver/Osoyoos Perinatal Advisory Committee, the First Nations Telehealth & Home Nursing National Committee, the Oliver/Osoyoos Community Health Council, the Aboriginal Health Council of B.C., and the B.C. Cancer Agency Aboriginal Working Group.
In recent years, she has recognized that healthy communities require a strong economic and cultural base. She has latterly turned her attention and knowledge to creating links between economic development and Aboriginal health.
Between 2001 and 2005, Brenda was responsible for the development of the Osoyoos Indian Band's Nk'Mip Desert Cultural Centre, including managing Phase 1 of this operation, and playing a key role in the planning and development of the second and final phase of this centre. Her primary responsibilities for this project included project planning, product development, program development, marketing, fundraising and management of a $12 million dollar capital project.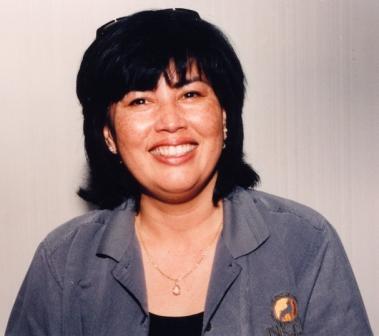 Brenda, May 18, 2004
Photo Credits: Don Chadderton
Brenda's central involvement in the development of the Nk'Mip Desert Cultural Centre provided a firm foundation for her professional engagement within the arena of cultural tourism. She actively promotes cultural tourism as a foundation for socio-economic development within Aboriginal communities as a means to enhance healthy lifestyle choices.
As the chair for Aboriginal Tourism BC (2004 - Present), she has committed her energy to the development and promotion of the Aboriginal Cultural Tourism Blueprint Strategy for BC, an innovative and leading edge plan to develop the Aboriginal tourism industry in BC. By taking on a leadership role in the restructuring and re-organization of the provincial organization, she has led lobby efforts to fund and implement the Aboriginal Cultural Tourism Blueprint Strategy.
Brenda has also served as a regional director for the national board of Aboriginal Tourism Canada (2004 - Present) and participates in various national and regional committees to support the tourism opportunities for the 2010 Olympic Games.
As a consultant and coordinator, she has organized and delivered workshops, meetings and training sessions. She is a skilled speaker and has presented at conferences, meetings and training programs on a variety of topics that focus upon Aboriginal Tourism, Economic Development and Aboriginal health.
Brenda cites Jesse Nyberg as the first professional aboriginal woman whom she met and by whom she became inspired to begin her own career. Jesse was at the time a nurse at the South Okanagan General Hospital in Oliver, and she encouraged Brenda to continue her education in Nursing.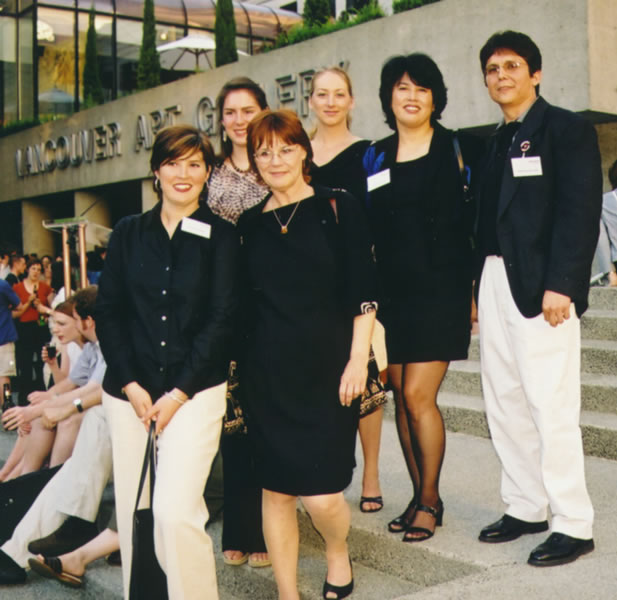 Opening of Drawing the World at the Vancouver Art Gallery, 2003
L-R: Andrea Walsh, unidentified, Leslie Plaskett, unidentified, Brenda Baptiste and Chief Clarence Louie
Brenda has fostered her career in cultural tourism and economic and community development by constantly learning from those around her. She cites Chris Scott as her mentor in the area of business and cultural centre development, Mel Woolley in the area of fund-raising and government relations, and Brian Payer and Beverly O'Neil in the area of Aboriginal tourism. Chief Clarence Louie of the Osoyoos Indian Band has mentored Brenda in leadership and public speaking, while Andrea Walsh has advised her in professional ethics and community development.
However, through her work in a variety of contexts that range from aboriginal health to cultural tourism and economic development, Brenda is seen by those with whom she works as a role model herself for bringing diverse communities together through innovative programs and projects.
Presently Brenda lives in Penticton, near her children, grandchildren and family. She is currently employed by Interior Health, as the Aboriginal Health Program Lead. In this current role she continues to share her wide-reaching professional experience with diverse communities and peoples. Her passion for bringing peoples together in the spirit of creating healthy, vibrant, sustainable communities continues to be the focus of her personal and professional pursuits and accomplishments.