Class Acts: An Introduction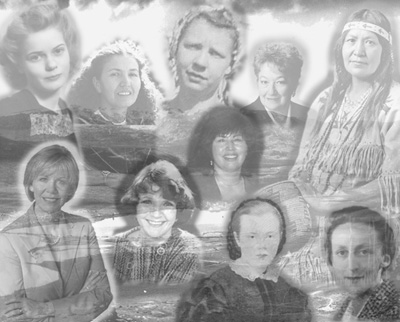 In every community there are many untold stories.
As part of the BC150 celebration, the Osoyoos Museum has created "Class Acts: Influential Women of the South Okanagan" to document the lives of local and regional women whose vision, persistence, hard work, creativity, innovation, dedication and leadership have had an impact on countless others.
Often the influence of their work has been felt outside the boundaries of their communities. But many of their stories have remained in obscurity, the value of their contributions unheralded in headlines and uncelebrated in the journals of our history.
This is only the beginning of the celebration of extraordinary women from the South Okanagan. The Osoyoos Museum will continue to record the lives and contributions of other women who have made and continue to make a difference. First Nations members, early settlers, later émigrées from other parts of Canada and around the globe, historical figures and contemporaries, women who bridge cultures and eras, who create a unique sense of community, who nourish our bodies and spirits, who support our families and connect us to the larger world, who make us proud by achieving in every field of endeavor, who dedicate themselves to preserving our precious past and launching us into tomorrow – we intend to ensconce their stories in our Museum's memory bank forever for all to appreciate.
We are deeply grateful to our first interviewees and to their families for sharing their recollections, photographs, ephemera, and written material with the Museum for this groundbreaking project. We are also thankful to our contributing authors, who devoted untold hours of their own lives to researching, interviewing and writing the biographical accounts featured here.
We thank the Osoyoos Indian Band for their committed support of the project. We also appreciate the active involvement of the OMS Board of Directors.
The Osoyoos Museum is delighted to present the lives of these inspiring women to you and to researchers of the future.
Gayle Cornish, Director and Curator
Robin Stille, Editor and Webpage Design
Maureen Parriott, OMS Board Director